TFT Certification
For all of your timber product certification, with our registered diamond mark
The TFT Diamond Mark is available to any competent manufacturer or reputable distributor of any type of timber or wood-based product.
By using this independent 3rd-party Certification Mark, you will demonstrate to the world the high quality of your wood-based products.
Independent, rigorous quality checking
TFT Certification offers independent, third-party certification services so that our clients can demonstrate the conformity of their products and services to their customers and end-users.
We can award a Licence to use our Certification Mark and logo, and we use Qualified Auditors to assess the Client's Factory Process Control (FPC) System, which our sister company, TFT Woodexperts Limited, can help with setting up.
Demonstrate the reliability of your products with the TFT Diamond Mark
The TFT Diamond Mark is an instantly recognisable guarantee, to others, that the Client has complied with the relevant Rules, such as European Harmonised Norms and British Standards which apply to the Certified products; or with TFT Woodexperts Limited's own tailored Product Specifications that can be written to satisfy particular industry requirements.
And through additional services offered by TFT Certification, we could also help you to show that your production complies with all aspects of legality, sustainability and renewability.
Woodexperts recognised in the Parliamentary Review
Jim Coulson and Jan Antonovics from Woodexperts attended the evening launch of the new 2019 edition of the Parliamentary Review on Wednesday 4th September at the Houses of Parliament - the very same evening that history was being made: when the Commons passed the law prohibiting Boris Johnson from instigating a No-Deal Brexit.
Jim had written an article for the magazine (see link below) stating his own Remain preference; but also strongly criticising all governments of whichever stripe, from Margaret Thatcher in 1979 onwards, for failing to have any coherent policy on providing funding for Education and Training in the Wood Industries during the past 4 decades.
Co-chaired by Lord Blunkett and Lord Eric Pickles, The Parliamentary Review is a bastion of political insight which serves as an indispensable guide to industry best practice. This analysis is communicated across a variety of editions, each of which covers a single UK policy sector; these include but are not limited to finance, education, environment, healthcare, manufacturing and technology.
Success for businesses of any size does not always come easily, and this year's edition of The Parliamentary Review is indispensable for anyone who seeks to make a name for themselves in industry. It highlights significant developments and concerns for business leaders up and down the country.
The co-chairman of The Parliamentary Review, Lord Pickles, has praised the upcoming Review as one of the most comprehensive yet. He commented that as Britain undergoes changes, it is "essential that politicians have a firm understanding of the challenges with which British organisations must contend" and that The Review once again provides a perfect platform for this.
Writing in The Review, The Chancellor of the Duchy of Lancaster, Michael Gove says "this year's Parliamentary review comes at a momentous time for parliament, as we collectively determine the destiny of the United Kingdom."
The best practice article for Woodexperts can be viewed here:
https://www.theparliamentaryreview.co.uk/organisations/woodexperts
One of the guest speakers was political journalist and TV presenter Andrew Neil; who adroitly summed up the state of chaos happening in the very place where we were gathered. And, when asked if an election was very likely, he said, "Definitely"; but when asked who would win, he said, "I can't tell you: I'm only a Political Commentator".
For Woodexperts' own assistance on training in Wood Science and Timber Technology, please click here.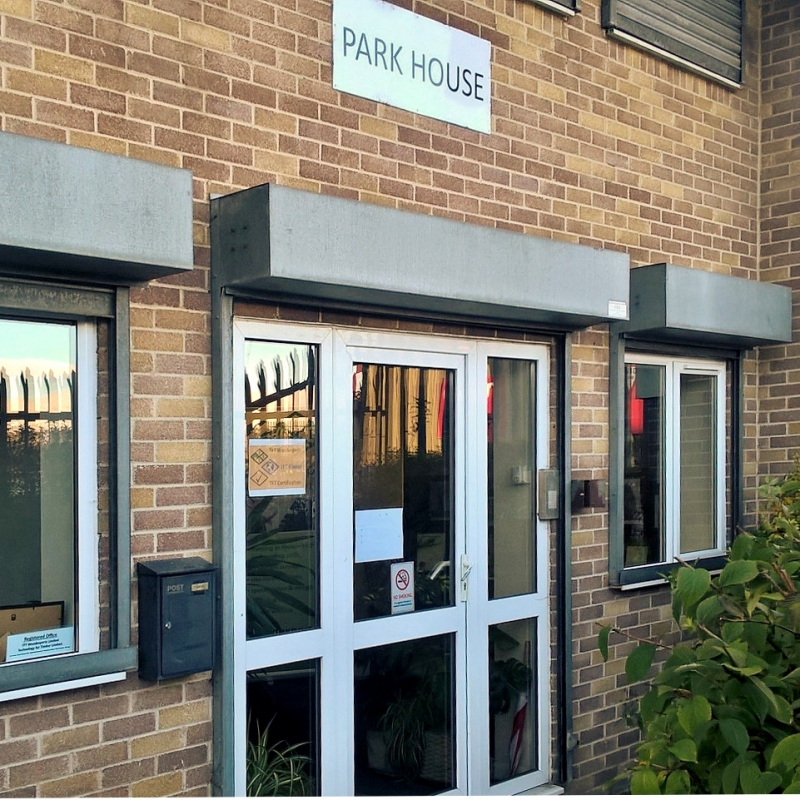 Directions
From the A1M leave the motorway at Junction 50. Follow the A61 for Ripon. After approx two thirds of a mile turn right into Melmerby Green Lane. After half a mile turn left into Barker Business Park. Turn first left into the car park and please park to the left of the gate.
TFT Certification offer technical and training Solutions for the Timber and Construction Industries.