TFT Certification
For all of your timber product certification, with our registered diamond mark
The TFT Diamond Mark is available to any competent manufacturer or reputable distributor of any type of timber or wood-based product.
By using this independent 3rd-party Certification Mark, you will demonstrate to the world the high quality of your wood-based products.
Independent, rigorous quality checking
TFT Certification offers independent, third-party certification services so that our clients can demonstrate the conformity of their products and services to their customers and end-users.
We can award a Licence to use our Certification Mark and logo, and we use Qualified Auditors to assess the Client's Factory Process Control (FPC) System, which our sister company, TFT Woodexperts Limited, can help with setting up.
Demonstrate the reliability of your products with the TFT Diamond Mark
The TFT Diamond Mark is an instantly recognisable guarantee, to others, that the Client has complied with the relevant Rules, such as European Harmonised Norms and British Standards which apply to the Certified products; or with TFT Woodexperts Limited's own tailored Product Specifications that can be written to satisfy particular industry requirements.
And through additional services offered by TFT Certification, we could also help you to show that your production complies with all aspects of legality, sustainability and renewability.
New Look Level 6 Diploma
Following the announcement of the Timber Trade Federation training initiative at Timber Expo in Birmingham last month, and the presentation of their Certificates for the Level 4 Wood Science and Timber Technology Exams to the successful 2018 students by Dave Hopkins of the TTF, training provider TFT Woodexperts Ltd gave details of an update on an addition to their range of Qualifications for 2019.

Commercial Manager Jan Antonovics outlined the "New look" Level 6 Diploma in Advanced Wood Science, which is accredited by Proskills Global Ltd.
"Similar to the Level 4 Certificate our delegates are already familiar with, it comprises 4 tutorials plus revision day and Exam, and can be held at our Ripon offices, customers' premises, or at our other dedicated venues in the South West, Lincolnshire or Central London" she said.

Jan explained "Requiring a minimum 3 students for the course to run, maximum of 6, the cost per student, 2019 rate, is £3000.00 + VAT, which includes Examination, Certificate, course notes, tutor's travel and expenses, and external marking by examiners taken from the UK's academic community, which is essential due to the level of complexity and detail required"

"As with Level 4, Delegates will study with a tutor, covering Advanced Wood Science, wood anatomy, hardwood species identification, strength properties and loading characteristics, understanding preservatives and treatment chemicals, and properties of wood in reaction to fire, a current topic of great concern to our industry" she commented.
"Students must demonstrate an understanding of all the subject matter, but following a particular interest in one or more of the 5 subjects will also be encouraged, as this is what the Trade is asking for, and further details on this aspect can be discussed with the individual students coming on the Course."

It is anticipated that the course will take between 12 and 18 months to complete. "...an important component is the requirement for approximately 6 hours per week, over 12 months, of private study," Jan pointed out "in addition to attendance at the tutorials, due to the in- depth knowledge required to pass an Exam at this level" Qualifications at this level are accepted by the IOM3 to be eligible for membership at "Associate" level (AIMMM), which is equivalent to a "Masters" and the Course is accredited to Level 6 by Proskills Global Ltd.

The Level 6 Diploma in Advanced Wood Science is designed to be a higher level qualification for the individual concerned, intended to lead to their development and knowledge as a Wood Scientist, it is unique to TFT Woodexperts and is the only qualification at this level available outside of mainstream education providers. As such, timber businesses may find it useful to have a Masters level-qualified member of staff on their team.

For more details, email us at
info@woodexperts.com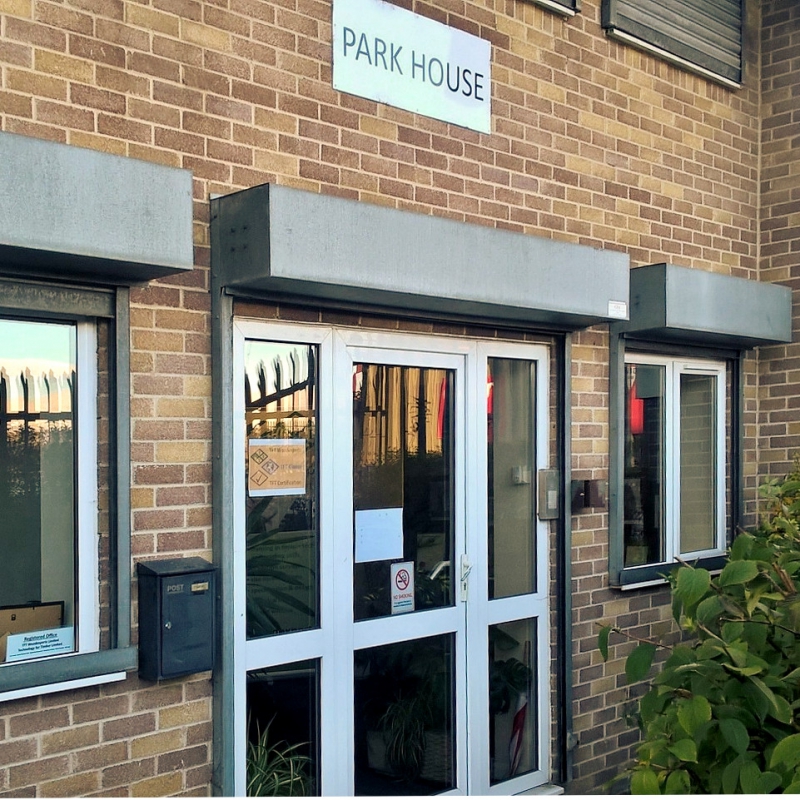 Directions
From the A1M leave the motorway at Junction 50. Follow the A61 for Ripon. After approx two thirds of a mile turn right into Melmerby Green Lane. After half a mile turn left into Barker Business Park. Turn first left into the car park and please park to the left of the gate.
TFT Certification offer technical and training Solutions for the Timber and Construction Industries.